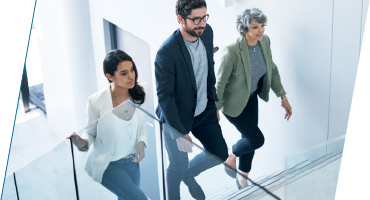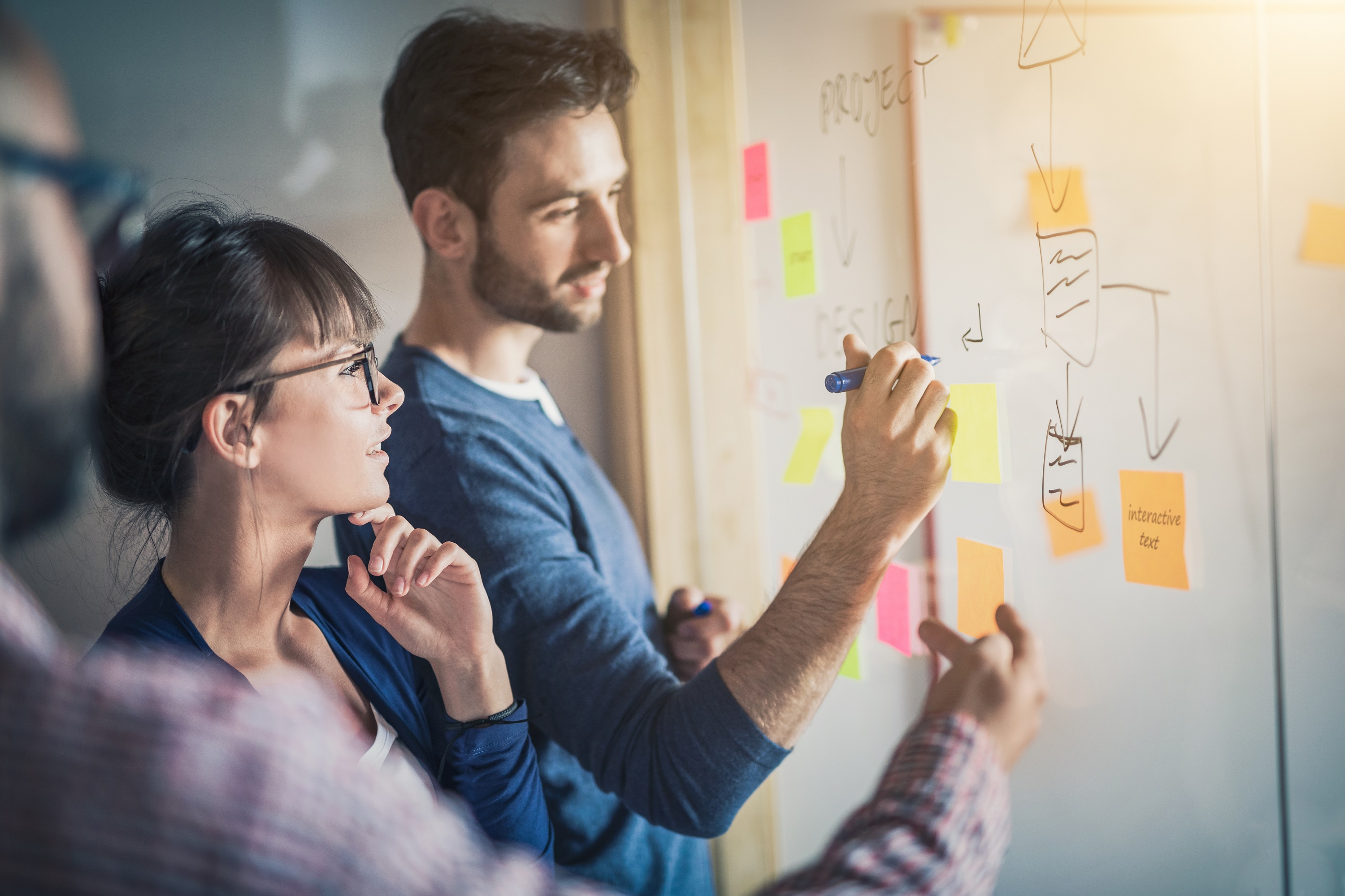 Help us shape the working world of the future!
Many brilliant minds joined in international teams, two locations in Germany's most attractive cities, numerous personalized careers and work schedules – but only one and the same goal: to shape a secure and user-friendly working world for the future.
Our mobile commincation solutions, SecurePIM, SecureCOM, and SERA are unique in many ways, and we continually strive to improve them. Why not become a crucial member of our team and apply to work for Virtual Solution? If you wish to work in a well-oiled team composed of older, experienced employees as well as newcomers, and if you want to contribute and implement your own ideas in a joint effort to achieve our objective, then you will feel right at home at Virtual Solution, independently of whether you are just launching your career or if you want to move up the ladder.
Send us your application via our Jobs Portal. Simply click on the position you are interested in and then send us your online application.
If you cannot find a position that is suited to your profile, take a look at our German job advertisements or send us your unsolicited application via the following link.


International, well-connected, and growing teams


Main offices located in Berlin and Munich with good public transport connections


Flat organizational structure and short decision-making paths


You choose how you wish to work: Windows or Mac, Android or iOS; use of personal smartphones


Further training opportunities, participation at conferences and branch events


Regular feedback in employee reviews


Flexible working hours and places


Fresh fruit and free drinks at the office


Enjoy 30 vacation days as a rule


Your work-life balance is very important to us


Company events for all employees, to allow for exchanges and celebrate our success together e.g. Octoberfest


Relocation services (e.g. German lessons, help with your move, visa and working permit)
What we do
In our role as one of the leading providers of secure mobile communications solutions, our goal is to make mobile work both secure and simple for our clients. Thanks to our innovative solutions, employees in companies and the public sector can also work in a convenient yet secure fashion while on the road. Help us develop the mobile apps and IT security landscape of the future!


Who are we looking for?
Our international teams in Munich and Berlin are always delighted to welcome new, motivated colleagues to help develop the mobile security solutions for the working world of tomorrow. We are looking for applicants wishing to integrate our dynamic, modern company and contribute their enthusiasm and hard work to help us grow.
What can we offer?
At Virtual Solution, we work on exciting mobile IT security projects of various kinds. The atmosphere in our company is relaxed and characterised by cooperation between the employees; we value the contribution of every single team member towards achieving our common goal. Our flat organizational structure and smooth decision-making procedures encourage our workers to be creative and work on their own initiative.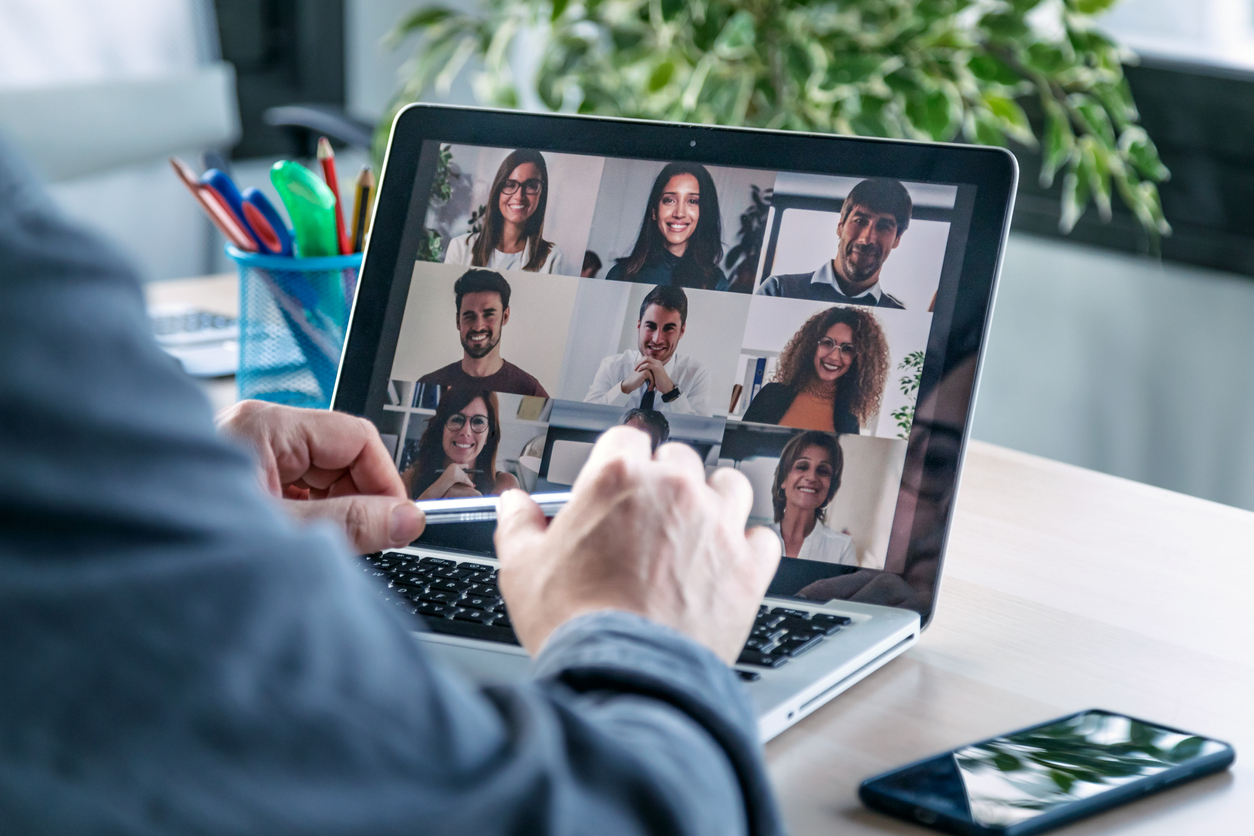 Frequently asked questions about your application at Virtual Solution
Your Application
Just send us your CV. For your application at Virtual Solution you do not need to send in a cover letter and in the first step we also do not need any certificates. Let us know why you are applying for the position and what drives you in the comment field in your online application. Please consider the environment and refrain from sending us paper applications via mail. If you have questions concerning the application process or the position, reach out to our HR team. You can reach us via phone +49 (0) 89 30 90 57 – 280 or email at karriere@virtual-solution.com. We are looking forward to hearing from you.
Your CV
Your professional and personal contribution to our team is most important to us. Age, nationality, and gender are irrelevant for that and for our selection process. If you like, you do not have to include your age, gender, or nationality in your CV, and there is no need to include a picture. Because we would like to call you by your name, when reaching out to you, we, however, are not accepting completely anonymized CVs that do not include a name.
Our Company Language
People from many nationalities are working in our teams at Virtual Solution. That is why our official company language is English and you will have to be proficient in the English language at least in your professional field. If German or other language skills are required, this will be stated clearly in the job description.
Our Selection Process
Your online application will be reviewed first by our HR-Team and then by the hiring manager. If we get positive feedback, you will be invited to an online interview. This way we can get to know each other personally and you will learn more about the position and about Virtual Solution. If this interview proceeds positively from your side and ours, a further interview will take place with the hiring manager and future colleagues. Depending on the position, we may ask you to solve a specific task or come in for another interview. The goal is to give you a chance to get to know us and your future colleagues, as well as for us to get to know you. It is important to us that you will become a long-term part of ours success. That is why we are doing our best to show you, how we work, what our values are and what drives us. So that you can decide whether we are a good fit for you. We are looking forward to getting to know you.
First-name-basis at Virtual Solution
At Virtual Solution we use first names. We do this in a respectful way and to create a comfortable working environment. If you feel uncomfortable, that we are on a first-name-basis already during the application process: no worries. Just let us know at the beginning of our talks.
Equality at Virtual Solution
As an employer we are committed to equality and support minorities. We are not discriminating anyone based on their ethnic background, religion, gender, sexual orientation, gender identity, nationality, disability, age, or any other statues protected by law. We will not tolerate any violation of these principles.
Learn more about Virtual Solution
Read more about our company: our management team, our certifcates and our social engagement.
Do you have a question?
Your direct contact to our HR team via email at karriere@virtual-solution.com or phone +49 (0) 89 30 90 57 – 280. Or use the contact form.
Our solutions for government and enterprise
Secure mobile work – that is our mission. Learn more about our solution for secure mobile communication.
Social Media
Follow us on your favorite social media channel and find out about all topics related to secure mobile working: