Partners
Our partners support you with your SecurePIM and SecureCOM project
Partners
Our partners support you with your SecurePIM and SecureCOM project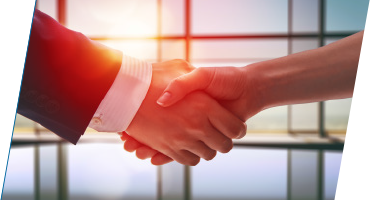 Find a SecurePIM partner
Certified SecurePIM partners are specialized in getting you started with our products fast and easy. Profit from our partner's consulting experience in the areas of mobile security, enterprise mobility, digitalization and more – so that your project can be successful. Our partners will be happy to advise you on pricing and provide you with an individual offer.
Please select the criteria for your reseller via the search mask.
You would like to become a partner?
Contact us
Bechtle AG is one of Europe's leading IT providers, with 75 system houses in Germany, Austria and Switzerland as well as 24 e-commerce subsidiaries in 14 European countries. Founded in 1983, the company is headquartered in the southern German town of Neckarsulm and currently employs over 12,000 people. Bechtle provides more than 70,000 customers from the industrial, trade, financial and public sectors with a comprehensive, vendor-neutral portfolio that covers all aspects of IT infrastructure and operation. Bechtle is listed on the MDAX and TecDAX indexes. In 2019, the Bechtle Group generated revenues of around 5.37 billion euros. Read more at www.bechtle.com
Computacenter is a leading independent technology partner, trusted by large corporate and public sector organisations. We help our customers to source, transform and manage their IT infrastructure to deliver digital transformation, enabling users and their business. Computacenter is a public company quoted on the London FTSE 250 (CCC.L) and employs over 16,000 people worldwide. Read more at www.computacenter.com
Partner Newsletter: For distribution, fulfillment oder solution partners
Sign up for the Partner Newsletter. We will keep you updated on marketing and sales promotions, partner webinars and partner events. (German only)
SecurePIM Infohub: Stay informed!
You can find all revelant materials for our SecurePIM partners on the SecurePIM Infohub.
Partner Trainings: Sign up now!
You will learn more about the basics and technical components, that you as a SecurePIM partner will need for successfully marketing and managing SecurePIM projects. Sign up for a training with our distribution partner TIM AG. (German only)