Secure Solution for Mobile Communication
Made in Germany!
At Virtual Solution, we make mobile communication safe and easy for government and business. Headquartered in Munich with an office in Berlin, about 80 employees work daily to make mobile productivity on iOS and Android™ devices user-friendly and secure.
Virtual Solution's primary goal is to unify security and usability for today's mobile working world with its SecurePIM app and the SERA framework. Since 1996, we've been developing security solutions that support the needs of an increasingly digital and mobile society.
Approval by Germany's Federal Office for Information Security (BSI)
Virtual Solution's SecurePIM Government SDS (Secure Data Synchronization Service) has been approved by Germany's Federal Office for Information Security (BSI). This approval enables classified data identified as "FOR OFFICIAL USE ONLY – VS-NfD" to be processed and transferred with SecurePIM Government SDS. SecurePIM is the only BSI-approved solution for Apple® iOS mobile devices.
Security "Made in Germany"
Locally developed, globally active – all security-related Virtual Solution components and respective backend systems are developed exclusively in Germany and proudly bear the trust seal "IT Security made in Germany" issued by Germany's IT Security Association (TeleTrust-IT-Bundesverbandes IT-Sicherheit). Servers are located in German data centers and adhere to rigorous German privacy policies.
Virtual Solution is part of the AppConfig Community and the application SecurePIM complies with AppConfig Standards. The AppConfig Community is a collection of industry leading EMM solution providers and app developers, whose mission is to streamline adoption and deployment of mobile enterprise applications by providing a standard approach to app configuration and management, making it simpler for developers to implement a consistent set of controls so that enterprise IT administrators can easily configure and manage apps according to their business policies and requirements.
Cloud Services Made in Germany is an initiative for more legal security and transparency in Cloud Computing. All members have to be headquartered in Germany and offer support in German language. Contracts have to be drafted according to German law and the place of jurisdiction for all legal matters has to be Germany. Virtual Solution not only fulfills these criteria but aims to exceed them. All security-related components and respective backend systems are developed exclusively in Germany. Servers are located in German data centers and adhere to rigorous German privacy policies.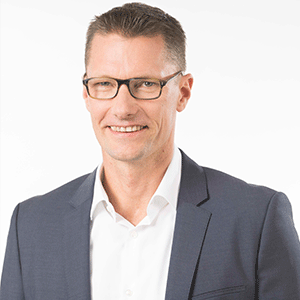 Sascha Wellershoff
CEO
Sascha Wellershoff is Chief Executive Officer (CEO) at Virtual Solution. He is responsible for organizational development efforts and continues to secure Virtual Solution's position as a technology leader through market expansion.
Mr. Wellershoff has extensive experience serving in various leadership roles at globally operating businesses. Previously, he was Group CFO at Retarus, an information logistics company, and steered its growth in North America. Before that, Mr. Wellershoff held several leadership positions at the Allianz Group. He was then Commercial Director of Finance for Telefonica Germany's wholesale business, where he coordinated several acquisitions and carve-out projects.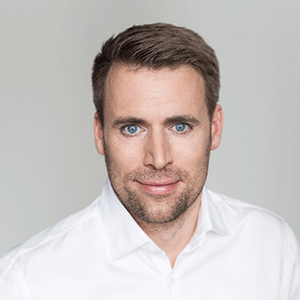 Stephan Brauckmann
Vice President Sales
Stephan Brauckmann manages the department Sales and Consulting at Virtual Solution since September 2019. Before, he was Vice President Sales at Cloud E-Mail-Security Provider Retarus. He has filled leading sales positions at OpenText and other US technology companies. He lives close to Frankfurt with his wife and two sons.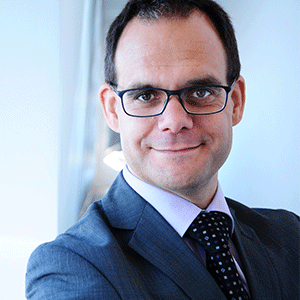 Hermann Granzer
Vice President Engineering
Managing the development of our products and the IT is in the hands of Hermann Granzer, Vice President Engineering at Virtual Solution. In his previous positions he was responsible for product development and other projects at IT service providers and consultancies. He has more than 20 years of practical experience in diverse industries (automotive, healthcare, telecommunications, multimedia, supply chain), as well as with different technologies (mobile, JavaEE, .NET, etc.).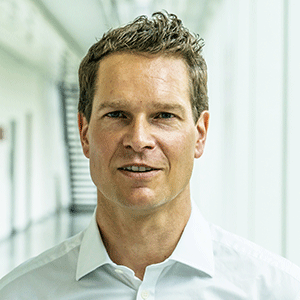 Christian Mueller
CMO
Christian Mueller has more than 20 years of digital marketing experience. His responsibilities include attracting new business and partners for Virtual Solution and continuing to promote awareness of SecurePIM's mobile office solutions. Prior to joining Virtual Solution, Mr. Mueller worked for other cybersecurity firms, including Symantec™ Corporation and Kaspersky™ Internet Security.
In 2019 we decided, instead of sending out Christmas presents to our partners and suppliers, to donate to the initiative for children with cancer in Munich (Initivative Krebskranke Kinder München e.V.). The initiative supports children with cancer and their relatives. Find more information here.